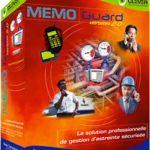 MEMOGuard The software allows to make monitoring supervision on all present in enterprise systems. The supervision and monitoring of installations, alarms and alerts go through the MEMOGuard software that will then automatically handle the situation and alert people on call, launch a script or stop and restart a system, a process (application)
Monitoring to supervise and monitor events
Often when we try here and there, it is made ​​of differences between monitoring and supervision  ; and yet it is somewhat and somewhere the same thing. The term "monitoring" is once again an Anglicism used primarily in the computer context and implies monitoring, control, alert, verification, hence the term supervision.
Nevertheless, one can make the monitoring supervision in many areas (not exhaustive)
Monitoring Supervision , hospitals and other research centers to monitor patients and study the reactions following the use of certain medications or following innovation on some treatments. We put a monitoring to Mom, who will give birth to monitor and act in cases of emergency.
Monitoring Supervision , in the world of music is said of "monitorisées pregnant" to separate and isolate the sounds (between bass, treble, mids) and do the delta between active speakers and passive speakers or speakers close and pregnant to listen remotely, but the bottom (or goal) is to control the flow, to improve listening to recorded music etc …
Monitoring Supervision in ecology, to oversee some informational systems or observation systems, both in the animal context (migration, evolution of species) or ecosystems such as large forests, oceans, poles, the climate … etc. It makes monitoring to monitor the oceans and avoid certain disaster.
Supervision Monitoring  in electronics and all new technologies, to assess the reactions, amplifying and controlling the different parameters to change (evaluate?) tests and other scale testing. It makes monitoring when some repetitive tests are required to know how long it will take, how far this can go.
Supervision Monitoring  in IT, and there it is probably the area where the term is most often used to control, monitor, detect, analyze the various components eg computer equipment. It makes monitoring or supervision, to control a computer equipment, or a network of servers and be alerted in case of a malfunction, failure or anomaly, ie in case of emergency it is minor or major.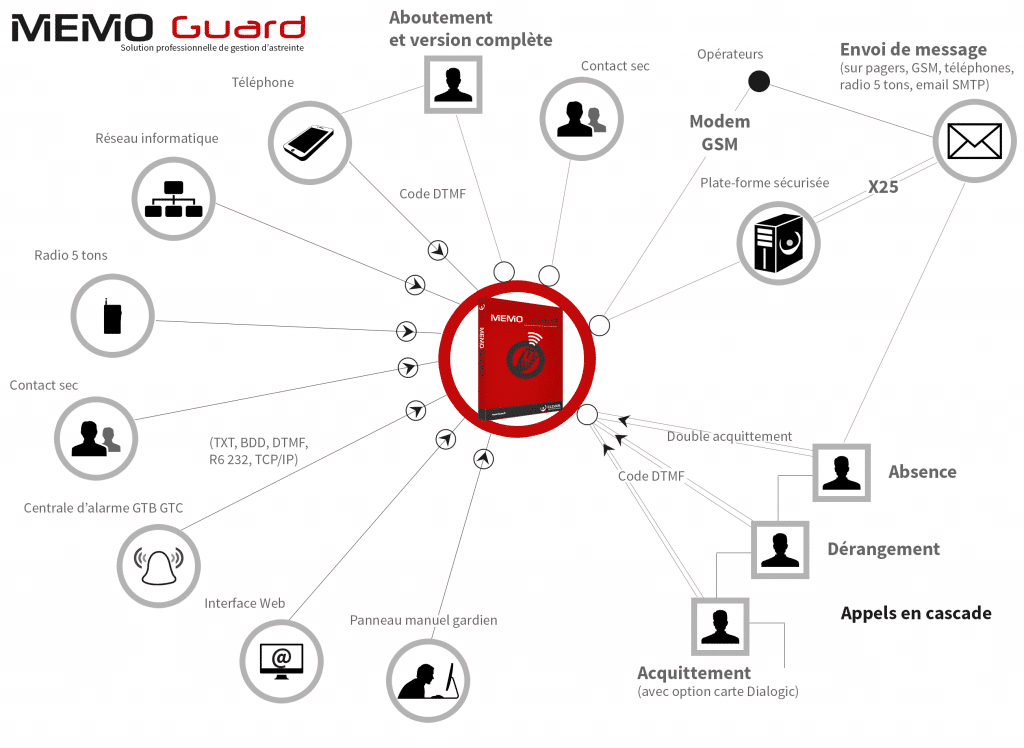 In that context, purists will even classify Computer Monitoring into 5 main categories, far from exhaustive, evolve as necessary, but all the experts you will argue, the monitoring should be considered far upstream applications and / or projects:
The SLA Monitoring, which means measuring time answers for users of a given system, and serves to enforce commitments in the framework of a contract.
The Monitoring CPU, which aims to measure her actual availability of both the CPU as memory or disk arrays;the aim being to ensure that all components interact properly in desired time, whether hardware or software type.
The Monitoring Trades (activities), which with the help of specific tools, and via very complex protocols such as XML, real time analysis, production, and flows exchanged between different client applications, helping to 'Intelligence, made in real time.
The Monitoring of the User and / or experience, this is nothing less than to analyze practices by capturing the interaction between an application and a user group; often based on an appliance, the result will reach the marketing department, which will analyze and deduce future trends.
The technical monitoring of activities, it's a little box in the developer tool, which will pose probes, during the creation of its implementation, in order to raise the performance and see the potential sensitive nodes is also what is called APM tools (Application, Performance Management).
With MEMOGuard, supervision and monitoring, master the chance!
Intentionally we will not speak of separation between oversight "in situ", and supervision SaaS or ASP, which is in tune with the times, especially if you manage to couple it, as did © MEMOGuard with complementary tools market (to improve raising alerts and view all adpatées on consoles), as Nagios and Centreon, or builders tools of the kind TIVOLI-IBM or HP-Openview , MEMOGuard © also integrates management interfaces HMI , to manage all its supervision on simple Smart-phones or PDA / mobile phones, the important thing is to immediately put together a malfunction in infrastructure, and tomorrow with the advent of cloud or virtualization, there will still profound changes in the landscape of Information Systems.
It is not easy, to go further in this explanatory approach, especially that it is a constantly changing field, too, we limit ourselves here to bring the Monitoring and Information Supervision , presenting one of the leading tools the market, namely © MEMOGUARD, the Publisher Clever Technologies, on the market for over 15 years now, used and recommended by most major contractors and manufacturers.
MEMOGuard The software allows for excellent visibility to critical information to an information system, to good supervision and monitoring. MEMOGuard is a complete monitoring platform for monitoring alarms and dissemination of alert messages
There are several process when an alert or alarm is detected. The supervision and monitoring software, MEMOGuard, includes a schedule management and on-call staff and offers the possibility to create procedures in cascade and / or in parallel to ensure that the problem is properly taken into account and managed by competent staff. The supervision and monitoring software manages the abutment by SMS, email, messages vocalized, 5-tone radio, fax and can also start a script on a computer.